How To Pick The Best Waterproofing Contractors In Vista?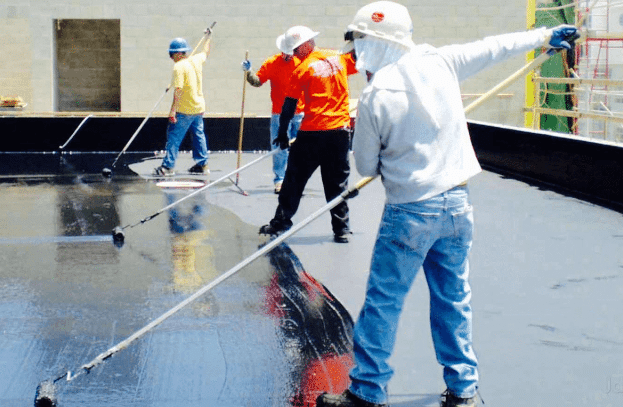 Concrete waterproofing is an important part of any building's construction and maintenance, and it's essential to choose the right waterproofing contractor to ensure your building or structure is adequately protected. To help you find the best waterproofing contractors for the job, here are seven tricks:
One of the most important steps in choosing a waterproofing contractor is researching their experience and qualifications before signing on the dotted line. Make sure to ask questions about their background, such as how long they have been in business and what kind of work they specialize in. Additionally, read reviews online to get an idea of other people's experiences with that particular company.
A credible waterproofing contractor should be able to provide certifications and licenses that prove they have the necessary skills and experience for the job. Ask the contractor if they are certified by relevant professional organizations, such as the National Institute of Building Sciences or the Construction Specifications Institute.
Before selecting a waterproofing contractor, be sure to get written estimates from several different professionals. This will help you compare and contrast services offered and get a better idea of costs associated with each job. Make sure to read through all contracts carefully before signing and ensure that everything is in writing.
Selecting a waterproofing contractor without proper insurance could leave you exposed to liability issues in case of an accident or injury. Ask for proof of insurance and make sure to double-check that the contractor is in good standing with their insurer.
It's important to find a waterproofing contractor who has experience working on projects similar to yours. Find out if they have installed waterproofing systems in buildings of your size and scope, as well as what kind of materials they typically use for the job.
FAQ's
Which Type Of Waterproofing Is Best?
This depends on the project as different types of waterproofing are better suited for different applications. It's best to consult with a professional waterproofing contractor who can recommend the best method for your particular job.
Which Type Of Waterproofing Will Last Longest?
Generally speaking, rubber membrane and epoxy coatings tend to be some of the most durable and long-lasting waterproofing methods. However, it's important to consult with a professional in order to determine which option is best for your particular project.
Is There A Difference Between Waterproofing And Dampproofing?
Yes, the two terms are often confused but they refer to different processes. Waterproofing is designed to completely block out any water from entering a structure while dampproofing is meant to prevent moisture build-up inside a building and reduce water damage.
Conclusion
It is essential to choose the right waterproofing contractor for your project in order to ensure that everything is done correctly and that your building is adequately protected. For more information, contact Concrete Contractor Vista at (760) 313-6116.